Créée en 2003, Aquarius Abroad est une agence spécialisée dans la recherche de jobs (petits boulots), stages et cours de langues à l'étranger grâce à un réseau de partenaires implantés dans 24 pays.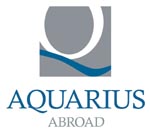 Hotel Intern in China
The hotel is offering high class standard casual services to middle and upper class people. It is located in Guangzhou. The vision is to become one of the great companies in the world by creating Great Hotels Guests Love. It will deliver this through the portfolio of preferred brands, talented people and best-in-class delivery systems.
Position: Receptionist
Responsibilities
Greets and completes established check-in procedures for arriving guests on a daily basis, using both manual and computerized methods, in order to ensure guest are satisfied and in rooms as requested.

Facilitates guest departure (check-out) on a daily basis by following established manual and computer procedures in order to close guest accounts and open the room for the next sell.

Performs other duties as assigned, requested or deemed necessary by management.
Your Profile :
Good level of English
Speak basic Chinese
Food & Beverage: Duty meals will be provided in hotel.
Laundry: Uniforms will be provided by hotel.
Accommodation: free housing
Work visa