Créée en 2003, Aquarius Abroad est une agence spécialisée dans la recherche de jobs (petits boulots), stages et cours de langues à l'étranger grâce à un réseau de partenaires implantés dans 24 pays.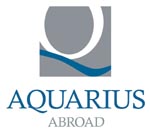 Stage RH Barcelone ASAP (H/F)
Overview:
Do you like helping others? Are you a customer oriented person? If you answered 'yes' to these questions, then you might be the perfect fit for our HR Generalist!
We are growing steadily as our business thrives and we've reached the point where our operation needs a major upgrade in our approach to people operations..
Responsabilities of the intern:
Assess learning and development needs and integrate new initiatives into existing programs

Management Community

Create follow-up learning engagements in order for participants to continue their learning following more traditional learning experiences

Provide competitive research and analysis support.

Assist in the creation and rollout of a marketing strategy for core offerings

Coordinate administration tasks

Assist with the input and maintenance of employee data ensuring timeliness, completeness and accuracy
Skills and qualifications required:
Positive, self-motivated and detail orientated; Able to multi-task, prioritize, and meet deadlines with a smile

Good organizational, problem-solving and analytical skills

Good Excel skills

Must have good verbal and written communication skills