IFP Energies nouvelles est un organisme public de recherche, d'innovation industrielle et de formation intervenant dans les domaines de l'énergie, du transport et de l'environnement. Sa mission est d'apporter aux acteurs publics et à l'industrie des technologies performantes, économiques, propres et durables pour relever les trois grands défis sociétaux du 21e siècle : changement climatique et impacts environnementaux, diversification énergétique et gestion des ressources en eau. Son expertise est internationalement reconnue.
IFP Energies nouvelles poursuit 5 priorités stratégiques, indissociables et complémentaires dans l'accomplissement de sa mission d'intérêt général :
Produire à partir de sources renouvelables des carburants, des intermédiaires chimiques et de l'énergie

Produire de l'énergie en réduisant l'impact sur l'environnement

Développer des transports économes et à faible impact environnemental

Produire à partir de ressources fossiles des carburants et intermédiaires chimiques à faible impact environnemental

Proposer des technologies respectueuses de l'environnement et repousser les limites actuelles des réserves d'hydrocarbures
Son école d'ingénieurs, partie intégrante d'IFP Energies nouvelles, prépare les générations futures à relever ces défis.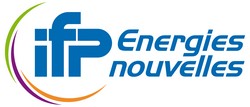 Turbomachinery design tool development
In recent years, whether in the automotive, aerospace or power generation domain, the market share of turbomachinery (turbochargers, reactors, microturbines...) grows exponentially.
Turbomachinery knowledge is in the center of future industrial developments and requires the implementation of modeling and design tools to bring the physical understanding and allow rapid evaluation of the performance of these devices into a global system and then push the concept up to the prototype.
For those purposes, IFPEN is willing to develop a set of tools which aim at analytical design of the compressor and turbine wheels (axial, radial and mixed) and volutes for automotive and energy supply applications, bearing in mind fast prototyping production methods.
The project aims at :
Making an inventory of :

Identify methodologies that involves off-design operation involving internal combustion engines;

Assessing the relevance of the identified models;

Choosing the best model considerning predictability/complexity compromise;

Develop a turbine design methodology which takes into account off-design operating conditions as well as associated compressor requirements

Making this tool user friendly (user guides and documentation) and integrating it in the IFPEN turbomachinery workflow;

Demonstrating its capabilities and performances within one of the company projects;
The intern will receive a first level of bibliography which will be completed by himself. Compressor/turbine maps and the corresponding turbochargers will be available to evaluate identified methodologies through reverse engineering.
CFD RANS calculation could be used in order to verify hypothesis or find missing parameters. The focus should be given to the physical behaviour of the tool, especially for taking into account the influence of the wheel and volute geometry on the final result. In house turbomachinery existing workflow will be an input to this internship project.
Matlab or Microsoft Excel software should be used. Ansys CFX or other CFD software previous scolar experience could be usefull but not detrimental.
Candidate desired skills:
Fluid Mechanics proficiency
MATLAB knowledge highly appreciated

Curiosity and physical sense

Open-mindedness