IFP Energies nouvelles est un organisme public de recherche, d'innovation industrielle et de formation intervenant dans les domaines de l'énergie, du transport et de l'environnement. Sa mission est d'apporter aux acteurs publics et à l'industrie des technologies performantes, économiques, propres et durables pour relever les trois grands défis sociétaux du 21e siècle : changement climatique et impacts environnementaux, diversification énergétique et gestion des ressources en eau. Son expertise est internationalement reconnue.
IFP Energies nouvelles poursuit 5 priorités stratégiques, indissociables et complémentaires dans l'accomplissement de sa mission d'intérêt général :
Produire à partir de sources renouvelables des carburants, des intermédiaires chimiques et de l'énergie

Produire de l'énergie en réduisant l'impact sur l'environnement

Développer des transports économes et à faible impact environnemental

Produire à partir de ressources fossiles des carburants et intermédiaires chimiques à faible impact environnemental

Proposer des technologies respectueuses de l'environnement et repousser les limites actuelles des réserves d'hydrocarbures
Son école d'ingénieurs, partie intégrante d'IFP Energies nouvelles, prépare les générations futures à relever ces défis.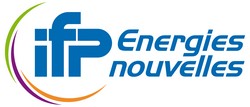 Can artificial neural networks efficiently mimic stratigraphic forward models?
Understanding the formation and composition of sedimentary basins is a key step for various applications in Geosciences. Numerical models, called stratigraphic forward models, can be considered to simulate the sedimentary basin infill process and provide a 3D representation of the basin. However, these models depend on input parameters that cannot be directly characterized from the available data (logs, seismic …): their characterization requires solving a non-linear inverse problem, which consists in identifying values for these parameters inducing output simulated properties close to the data.
In practice, solving this problem can be tedious due to the potentially large number of parameters to be adjusted and to the long computation times generally required to perform stratigraphic forward simulations. In addition, the available data are usually insufficient to properly characterize the model input parameters, so that uncertainty remains at the end of the calibration process that needs to be taken into account, e.g. for decision making.
Machine learning techniques can be considered to mimic stratigraphic forward models. In particular, Gaussian process regression has already been applied in IFPEN to replace the simulator during the uncertainty quantification process, leading to a speed up of the computations. However, this approach suffers from some limitations.
The objective of this internship is thus to assess the potential of another machine learning technique, namely artificial neural networks, to mimic stratigraphic forward simulations.
This approach will be applied on different test cases to predict outputs of the models. Its efficiency will be investigated in terms of prediction accuracy and number of simulations required to train the network.
Particular attention will be paid to the ability of artificial neural networks to predict bounded or irregular properties. Comparisons with Gaussian process regression will also be conducted to highlight the advantages and drawbacks of the two approaches.
Connaissances exigées :
Machine learning, articifial neural networks, programming