IFP Energies nouvelles est un organisme public de recherche, d'innovation industrielle et de formation intervenant dans les domaines de l'énergie, du transport et de l'environnement. Sa mission est d'apporter aux acteurs publics et à l'industrie des technologies performantes, économiques, propres et durables pour relever les trois grands défis sociétaux du 21e siècle : changement climatique et impacts environnementaux, diversification énergétique et gestion des ressources en eau. Son expertise est internationalement reconnue.
IFP Energies nouvelles poursuit 5 priorités stratégiques, indissociables et complémentaires dans l'accomplissement de sa mission d'intérêt général :
Produire à partir de sources renouvelables des carburants, des intermédiaires chimiques et de l'énergie

Produire de l'énergie en réduisant l'impact sur l'environnement

Développer des transports économes et à faible impact environnemental

Produire à partir de ressources fossiles des carburants et intermédiaires chimiques à faible impact environnemental

Proposer des technologies respectueuses de l'environnement et repousser les limites actuelles des réserves d'hydrocarbures
Son école d'ingénieurs, partie intégrante d'IFP Energies nouvelles, prépare les générations futures à relever ces défis.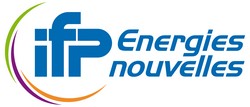 Separation and purification of biomass sourced organic compounds
Context
During the last several years, the IFPEN has promoted a growing interest in the development of bio-sourced chemicals, as an alternative to the classic petrochemistry, motivated by the need of bascule towards a more sustainable productive model. Thus, in this context, this project is the result of continuous research to find innovative solutions to valorize biomass into added value chemicals, leading to original reactivity and groundbreaking solutions for eco-efficient processes.
Description
The aim of this internship is to study a number of separation techniques (liquid-solid chromatography, distillation, absorption…), in order to optimize the separation and purification of biomass sourced organic compounds. During the course of the internship the student will develop all the stages of the process, from the study of simpler model solutions, to the catalytic preparation and subsequent analysis of a real charge, including screening of conditions.
Profile
During this internship, the student will have to use his/her skills in material science and physical chemistry, to understand and rationalize the interaction between species, as well as in organic synthesis. Experience in a chemistry research laboratory will be highly appreciated. The student will also participate in scientific exchanges and debates in English, consequently the student must feel comfortable with written and verbal communication in this language. Knowledge of French is desired but not mandatory.
Required education
Master 2 in materials science, chemical engineering, organic chemistry, catalysis