IFP Energies nouvelles (IFPEN) est un acteur majeur de la recherche et de la formation dans les domaines de l'énergie, du transport et de l'environnement. De la recherche à l'industrie, l'innovation technologique est au cœur de son action, articulée autour de trois priorités stratégiques : mobilité durable, énergies nouvelles et hydrocarbures responsables.
Dans le cadre de la mission d'intérêt général confiée par les pouvoirs publics, IFPEN concentre ses efforts sur :
l'apport de solutions aux défis sociétaux de l'énergie et du climat, en favorisant la transition vers une mobilité durable et l'émergence d'un mix énergétique plus diversifié ;

la création de richesse et d'emplois, en soutenant l'activité économique française et européenne et la compétitivité des filières industrielles associées.
Partie intégrante d'IFPEN, l'école d'ingénieurs IFP School prépare les générations futures à relever ces défis.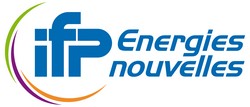 TRANSMISSION ELECTRON MICROSCOPY STUDY OF THE STRUCTURAL DEFECTS AND POROUS NETWORK OF ZEOLITE CRYSTALS THERMALLY INDUCED BY A WATER VAPOR TREATEMENT
The valorization of biomass into fuel or molecules for chemistry requires the use of catalytic solids with acidic properties. Among these solids, zeolites are a family of minerals consisting of bridged silicon and aluminum oxide tetrahedra forming structures with exceptional microporous and acidic properties.
The primary acidity of the zeolites stems from the charge compensation of the structure by protons bound to bridged oxygen atoms between the aluminum and silicon atoms of the structure. In order to optimize the acidity of the zeolites, chemical and thermal treatments are carried out, inducing defects in the crystalline structure, while generating a porosity additional to the structural porosity, in particular via the expulsion of the structural Al. The relationships between the formation of this porosity, structural defects and the evolution of acid properties are poorly understood today.
In order to bring new elements of understanding, we propose to use high-resolution transmission electron microscopy on samples subjected to thermal treatments under water vapor in order to characterize on the one hand the distribution of the secondary pore network induced by the treatment, and secondly the local structure modification at the immediate periphery of these pores.
Both approaches will require the use of electron tomography and electron crystallography based on the acquisition of high resolution TEM images. Particular attention will be paid to the research and optimization of the observation conditions in order to identify an optimum for the observation of zeolites, a material very sensitive to the electron beam irradiation.
This internship will be hosted in the CARMEN joint research laboratory between CNRS, Université de Lyon, Université de Strasbourg, ENS Lyon and IFPEN, bringing together the Villeurbanne CRMN laboratories, PHENIX in Paris, IPCMS in Strasbourg, and IFPEN in Lyon.
The internship will take place mainly at IFPEN, and will include several stays at the IPCMS, co-advised by Ovidiu Ersen. This internship may be followed by a PhD thesis on the same topic.
Keywords, areas of expertise
Zeolite, transmission electron microscopy, tomography, electron crystallography, méso and nanoporosity
Required skills for the internship
Location : Solaize – Lyon area (France)
Starting date: 2020-02-01
Duration: 5-6 months
Traineeship grant: YES