Faiveley Transport est un acteur mondial de systèmes intégrés d'équipements ferroviaires à haute valeur ajoutée. Avec plus de 5 700 employés dans 24 pays, Faiveley Transport a réalisé un chiffre d'affaires de 1,048 milliard d'euros au cours de l'exercice 2014/2015.
Le Groupe fournit les constructeurs, les opérateurs et les organismes de maintenance ferroviaire dans le monde entier avec la gamme de systèmes la plus complète du marché : Energy & Comfort (climatisation, captage de courant et information passagers), Access & Mobility (systèmes d'accès passagers et portes palières), Brakes & Safety (systèmes de freinage et coupleurs) et Services.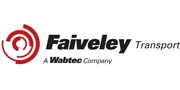 About Faiveley Transport:

FAIVELEY Transport is a global provider for integrated railway systems with high added value.
With more than 5500 employees in 24 countries, FAIVELEY Transport is above 1 billion Euros revenue in 14/15.
The Group is providing systems and associated Services to car builders, operators and global maintenance players worldwide through 4 Divisions: Energy & Comfort (A/C, energy conversion,), Access & Information (access and platform screen doors, passenger information), Brakes & Safety (Brake systems and couplers) et Services (Spares and Trading, Engineering, Friction pairs).
SALES & MARKETING JUNIOR ASSISTANT H/F

Job content :
Sales & Marketing Junior Assistant will support Business Development Director to :
Collect and analyze targeted BI information (Priority)

Assess high potential Market / Products opportunities (Priority)

Define tools for Sales team and launch commercial offers

Investigate new markets & distribution modes

Organize Customer day & roadshows

Deploy business development activity & measure progresses
The Assistant will have to work regularly with Services entities in France. Therefore, to be successful in his / her mission, the Assistant has to be able to work in multi cultural environment
Experience :
High Business school (interim year to acquire practical experience or last year training)

Operational experiences in business development
Skills (Technical & Soft) :
Business Development oriented / Likes Technology & technical Products

Creative spirit & "start up" minded (Student office experience)

Analytic, synthetic

Excellent skills in English (both written & spoken)

Strong knowledge in Microsoft office tools

Good presentation skills
Job location HQ Gennevilliers
Starting May 2017
Duration 3 months