IFP Energies nouvelles est un organisme public de recherche, d'innovation industrielle et de formation intervenant dans les domaines de l'énergie, du transport et de l'environnement. Sa mission est d'apporter aux acteurs publics et à l'industrie des technologies performantes, économiques, propres et durables pour relever les trois grands défis sociétaux du 21e siècle : changement climatique et impacts environnementaux, diversification énergétique et gestion des ressources en eau. Son expertise est internationalement reconnue.
IFP Energies nouvelles poursuit 5 priorités stratégiques, indissociables et complémentaires dans l'accomplissement de sa mission d'intérêt général :
Produire à partir de sources renouvelables des carburants, des intermédiaires chimiques et de l'énergie

Produire de l'énergie en réduisant l'impact sur l'environnement

Développer des transports économes et à faible impact environnemental

Produire à partir de ressources fossiles des carburants et intermédiaires chimiques à faible impact environnemental

Proposer des technologies respectueuses de l'environnement et repousser les limites actuelles des réserves d'hydrocarbures
Son école d'ingénieurs, partie intégrante d'IFP Energies nouvelles, prépare les générations futures à relever ces défis.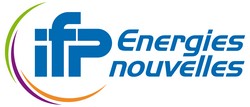 Kinetic Modelling of Vacuum Gas Oil Hydrotreating
The development of the kinetic models for vacuum gas oil (VGO) hydrotreating are usually based on overall analyses, such sulphur content, nitrogen content and distillation. In general, these properties allow to roughly discriminate the reactivity of the feeds, but they do not allow to obtain an accurate prediction of their reactivity.
To develop reliable hydrotreating processes, kinetic models must be improved by introducing the new feed reactivity descriptors in the reaction network of the process.
For this purpose, molecule-based kinetic model for VGO hydrotreating is developed at IFP Energies Nouvelles. In this model, the feedstock composition is modelled by set of molecules whose the overall properties are closed to analytical properties. The set of molecules is generated by a molecular reconstruction technique.
The VGO hydrotreating reactions are simulated from a detailed reaction network by using as input the set of molecules and the operating conditions of the process.
The kinetic model well predicts the overall performances of the process. However, the prediction of some detailed properties of products is relatively inaccurate.
The training focuses on the improvement of the kinetic model of VGO hydrotreating in order to obtain a better prediction of the detailed properties of the products.
To this aim, the trainee is going to:
Make an assessment of the kinetic model in order to identify the simulation issues.

Propose the potential solutions to improve the kinetic model

Modify the kinetic model of VGO hydrotreating

Validate the modification by simulating the experimental data from IFP pilot plants.