IFP Energies nouvelles (IFPEN) est un acteur majeur de la recherche et de la formation dans les domaines de l'énergie, du transport et de l'environnement. De la recherche à l'industrie, l'innovation technologique est au cœur de son action, articulée autour de trois priorités stratégiques : mobilité durable, énergies nouvelles et hydrocarbures responsables.
Dans le cadre de la mission d'intérêt général confiée par les pouvoirs publics, IFPEN concentre ses efforts sur :
l'apport de solutions aux défis sociétaux de l'énergie et du climat, en favorisant la transition vers une mobilité durable et l'émergence d'un mix énergétique plus diversifié ;

la création de richesse et d'emplois, en soutenant l'activité économique française et européenne et la compétitivité des filières industrielles associées.
Partie intégrante d'IFPEN, l'école d'ingénieurs IFP School prépare les générations futures à relever ces défis.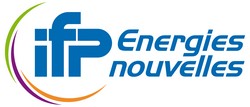 Ultra-lean spark-ignition engine simulation platform
Description of the subject:
Lean burn gasoline spark-ignition engines can support the reduction of CO2 emissions for future hybrid passenger cars. Very high efficiencies and very low NOx raw emissions can be achieved, if relative air/fuel ratios λ of 2 and above can be reached. The most important challenge is then to achieve a reliable ignition process and to support the complete fuel oxidation in order to shorten the burn duration, to enhance the combustion stability and to lower the pollutant emissions.
Investigations are currently being performed at IFPEN with single cylinder and multicylinder engines operating in ultra-lean conditions with scanvenged pre-chamber ignition systems. The effects of various engine settings on engine performance such as efficiency and pollutant emissions can be evaluated based upon an experimental database available for different engine configurations. However, some effects cannot be precisely analyzed with experimental data only. This is particularly the case for the mixture preparation process inside the pre-chamber.
The internship aims at integrate in a multicylinder engine simulation platform available at IFPEN the specific features related to the use of a pre-chamber ignition system. This will allows to support additional investigations that cannot be performed at the test bed, and the development of control strategies optimized for lean burn spark-ignition engines.
The internship activity will focus on three priorities:
integration of the prechamber sub-system into the complete simulation platform;

implementation of a pre-chamber control management system able to satisfy at the lean burn operating condition constraints;

evaluation of the performance of different combustion modeling approaches and evaluate their potential to match experimental results in terms of combustion heat release rate, but also, in the end of the internship, of pollutant emissions.
Developments will be performed in Simcenter Amesim and Matlab/Simulink environments.
Skills
Thermodynamics, Combustion, Fluid dynamics, Internal combustion engines

Matlab, Simulink, Simcenter Amesim
Practical information:
This work will be done at IFP Energies nouvelles at Rueil-Malmaison, near Paris. The intern will be granted with a compensation (unless granted otherwise).