IFP Energies nouvelles (IFPEN) est un acteur majeur de la recherche et de la formation dans les domaines de l'énergie, du transport et de l'environnement. De la recherche à l'industrie, l'innovation technologique est au cœur de son action, articulée autour de trois priorités stratégiques : mobilité durable, énergies nouvelles et hydrocarbures responsables.
Dans le cadre de la mission d'intérêt général confiée par les pouvoirs publics, IFPEN concentre ses efforts sur :
l'apport de solutions aux défis sociétaux de l'énergie et du climat, en favorisant la transition vers une mobilité durable et l'émergence d'un mix énergétique plus diversifié ;

la création de richesse et d'emplois, en soutenant l'activité économique française et européenne et la compétitivité des filières industrielles associées.
Partie intégrante d'IFPEN, l'école d'ingénieurs IFP School prépare les générations futures à relever ces défis.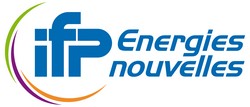 Analytical design tools of electric machines for electric vehicle powertrain
Description of the subject:
In recent years, IFPEN has invested heavily in the development of electrified mobility, especially in the development of electric vehicles. In order to propose new concepts of electrical machines, IFPEN is developing design and simulation tools that can meet many of the partners' specifications or its own needs.
For some projects, IFPEN needs to carry out rapid pre-sizing without necessarily presupposing the topology of the electrical machine. These pre-sizing are then refined in a second step by more refined modeling tools, in particular to model the non-linear phenomena.
Thus, the objective of this internship will be to realize a tool for analytical pre-dimensioning of several topologies of electrical machines (synchronous with permanent magnets and wound rotor, synchro-reluctant, asynchronous ...) which will be validated by a finite elements simulation to validate the pre-sizing choices.
The internship will take place as follows:
Bibliographic study on existing pre-design methodologies

Knowledge of existing tools at IFPEN in this area.

Structuring and development of the pre-dimensioning tool on several topologies to be defined

Validation of the approach by finite element simulation

Capitalization of the approach and tools developed.
Skills :
3rd year of engineering school mainly Electrical Engineering.
Knowledge in electrical machines (experience in pre-dimensioning desired)

Finite Element Knowledge (FEMM) desired.

Knowledge of Matlab required

Taste for the numerical simulation indispensable.