Nissan, constructeur automobile d'ampleur internationale, a son siège global basé au Japon, Nissan Motor Company Ltd. Nissan a vendu plus de 5 millions de véhicules dans le monde en 2013.
Nissan Europe SAS, est le siège européen, à travers ses filiales, Nissan conçoit, fabrique et distribue des véhicules Nissan en Europe : 85% des véhicules vendus en Europe sont fabriqués en Europe. Nissan Europe a un environnement de travail international : nous croyons que la diversité est une clé du succès.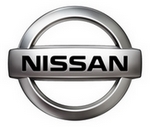 Mission and Main Objectives
During the internship, the trainee will receive a full overview of marketing communication event management within automotive industry with focus on motor show organization.
Key mission will be to provide support to Motor Show team on 2016 Paris Motor Show (Mondial de l'Automobile) organization and implementation
Main Tasks & Responsibilities
Participate on related motor show development.

Assist at different stages of the motor show from the all agencies brief to "go live".

Assist to different stakeholders meetings and other departments

Follow-up the planning and key milestones; - Support with organization/ logistic: cars ordering, cars handling, hotels and tickets organization.

Lead one key side-event during Paris Motor Show in full autonomy.

Manage all concept and special cars from Evens & Motor Show team.
Background & Experience
Under graduated in Marketing/ Communication/ Business School
Experience and interest in Events/Communications
Highly Autonomous
Ability to deal with complex logistic and to manipulate spreadsheet (good knowledge of Excel)
Fluent English
Driving License Mandatory