Créée en 2003, Aquarius Abroad est une agence spécialisée dans la recherche de jobs (petits boulots), stages et cours de langues à l'étranger grâce à un réseau de partenaires implantés dans 24 pays.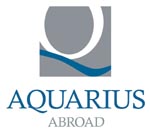 Stage Business Development
POUR UN DE NOS CLIENTS AU ROYAUME UNI ASAP
We are looking for hungry and motivated Business Development and Operations Assistant. Need to be a self-starter with a hands-on approach.
Are you naturally curious? Someone who enjoys talking to new people of all backgrounds and ages, both flexible and fearless?
Do you enjoy helping teams toward tough targets: Can you own it, make it bigger and better?
Responsibilities
Pitching our powerful platform to clients, both over the phone and in writing

Working closely with the founder and core team to drive the extremely high growth of our rental-sector tech business identifying, contacting and closing sales with landlords and partners of all sizes.

Assisting with operational duties such as landlord on-boarding, issue follow up

Testing, tracking and optimising scalable customer acquisition channels
If you
Want to experience life at the forefront of a new startup trying to change the rental sector

Get a real kick out of making stuff happening, clarifying requirements and translating these into solutions that work;

Have excellent communication skills, both verbal and in writing;

Have great attention to detail, understand the importance of "follow-up" and like to see things running like clockwork

Passion for start-ups, property and entrepreneurship