IFP Energies nouvelles est un organisme public de recherche, d'innovation industrielle et de formation intervenant dans les domaines de l'énergie, du transport et de l'environnement. Sa mission est d'apporter aux acteurs publics et à l'industrie des technologies performantes, économiques, propres et durables pour relever les trois grands défis sociétaux du 21e siècle : changement climatique et impacts environnementaux, diversification énergétique et gestion des ressources en eau. Son expertise est internationalement reconnue.
IFP Energies nouvelles poursuit 5 priorités stratégiques, indissociables et complémentaires dans l'accomplissement de sa mission d'intérêt général :
Produire à partir de sources renouvelables des carburants, des intermédiaires chimiques et de l'énergie

Produire de l'énergie en réduisant l'impact sur l'environnement

Développer des transports économes et à faible impact environnemental

Produire à partir de ressources fossiles des carburants et intermédiaires chimiques à faible impact environnemental

Proposer des technologies respectueuses de l'environnement et repousser les limites actuelles des réserves d'hydrocarbures
Son école d'ingénieurs, partie intégrante d'IFP Energies nouvelles, prépare les générations futures à relever ces défis.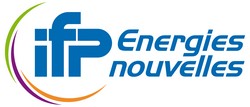 Improvement of naphta catalytic reforming by carrier modification
Catalytic reforming is a chemical process used to convert petroleum refinery naphthas distilled from crude oil (typically having low octane ratings) into high-octane liquid products called reformates, which are premium blending stocks for high-octane gasoline.
In addition to a gasoline blending stock, reformate is the main source of aromatic bulk chemicals such as benzene, toluene, xylene and ethylbenzene which have diverse uses, most importantly as raw materials for conversion into plastics. Additionally, the reforming unit is the main hydrogen provider of the refinery requirement.
As a consequence, catalytic reforming is a process of the greatest importance for both refinery and petrochemical industry and a continuous improvement of reforming catalyst is necessary.
The objective is to prepare and characterize a set of catalysts in order to evaluate by design of experiments the effect of various promoters regarding catalytic activity, stability and selectivity.
Preparation of reforming catalyst involves two main steps :
preparation of the carrier, by mixing an alumina powder with different promoters to form a paste followed by extrusion;

impregnation of active metals and chloration/sulfuration to yield the catalyst by using high throughput experiment tools.
The trainee will gain an experience in heterogeneous catalyst preparation, design of experiment, high throughput tools and will have the opportunity to use a broad range of characterization techniques (nitrogen physisorption, mercury porosimetry, XRF, microscopy techniques… ).
Profil recherché
Master level 2 in chemistry or materials, specialized in catalysis or inorganic chemistry
Knowledge in synthesis and characterizations of inorganic materials and their applications in catalysis.

Interest for experimental work and rigour, autonomy, initiative.